Get instant Cash for your Boat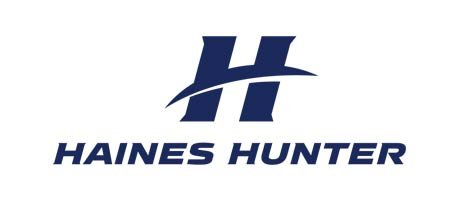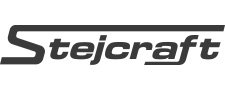 About us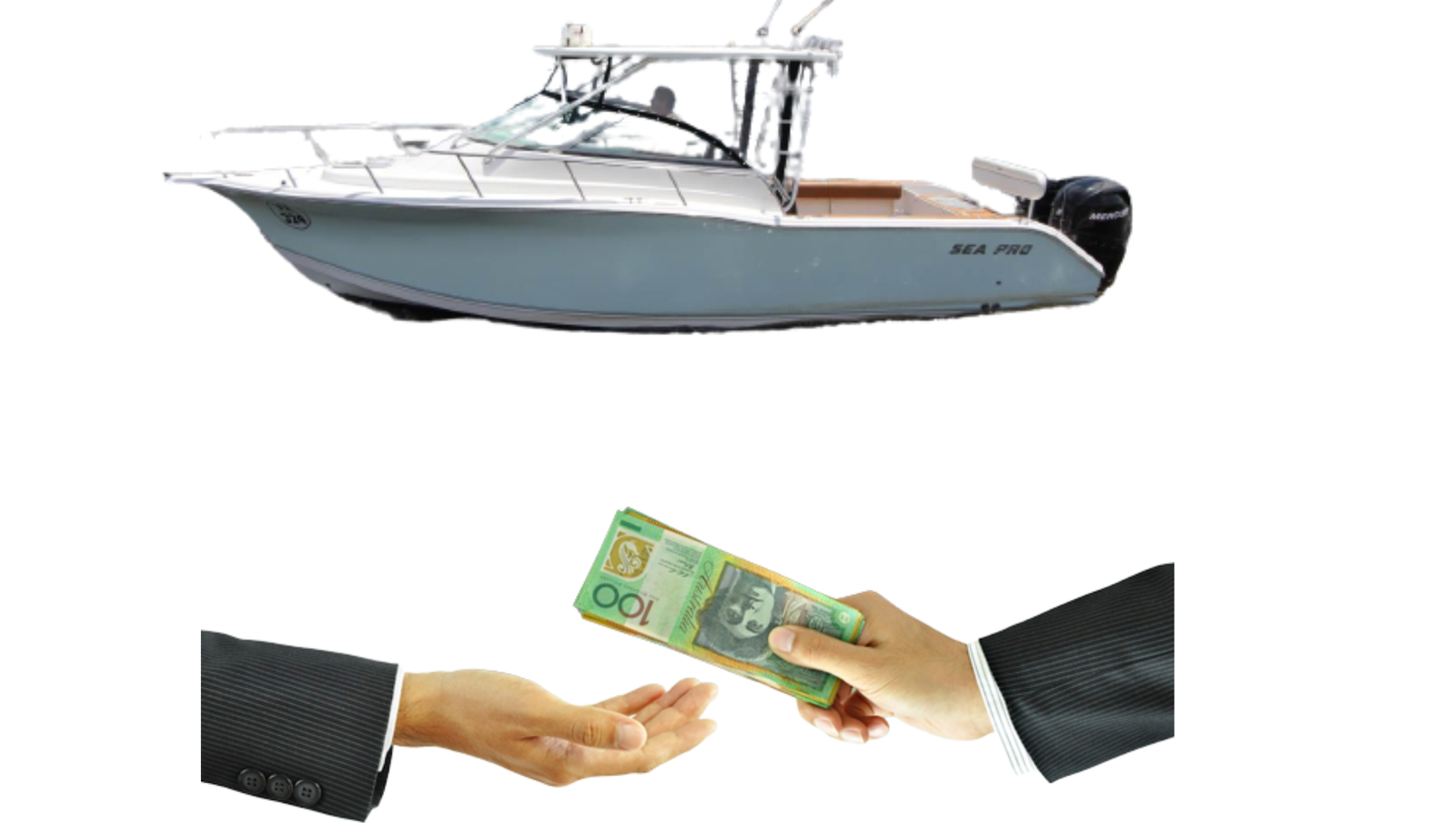 What we offer
Get Instant Cash for Your Boat in Australia
Are you looking to sell your boat? With Cash for Boats Australia, you can now transform your vessel into cash, quickly and effortlessly! Read on to discover the best way to sell your boat in Australia.
Why Choose Cash for Boats Australia?
Instant Quotes: Our dedicated team evaluates your boat's condition and offers you a competitive quote in no time.
Hassle-Free Process: Forget the days of lengthy paperwork and waiting. With us, selling your boat is as simple as it gets.
Trusted Throughout Australia: Our reputation as the leading boat buyer in the country precedes us. Hundreds of satisfied boat owners can vouch for our transparent and efficient service.
How Does It Work?
Step 1: Contact Us – Whether it's a yacht, sailboat, or a fishing boat, give us a call or fill out our online form. We cater to a wide variety of boats and vessels.
Step 2: Get Your Quote – Our experts assess your boat's value and provide you with an instant quote. We always ensure that you get the best value for your boat.
Step 3: Seal the Deal – Once you accept our offer, we handle all the necessary paperwork. The cash is transferred to you promptly, ensuring a smooth transaction.
FAQs
Q: What types of boats do you buy?
A: We buy all types of boats – from luxury yachts to simple fishing boats. If it floats, we're interested!
Q: How long does the process take?
A: We pride ourselves on a swift and efficient process. Most of our transactions are completed within a few days.
Q: Is your service available throughout Australia?
A: Absolutely! Whether you're in Sydney, Melbourne, Brisbane, or anywhere in between, our team is ready to serve you.
The Cash for Boats Australia Difference
When it comes to selling your boat, you deserve a partner who understands the value of your vessel and the essence of a seamless transaction. Cash for Boats Australia offers just that.
Don't let your boat collect dust – turn it into instant cash with us! Contact our friendly team today to get started.
Testimonials
Customer reviews
Mario C: "i found Cash for boats Australia to be honest and gave me the best for my boat"
Nick Simmons
Customer, Melbourne
John H: "i would like to thank Phil from Cash for Boats Australia as he gave me the bets advise on how to sell my boat"
Maria Livingston
Customer , Sydney
Follow our blog
Latest Tips and Suggestions on buying and sell boats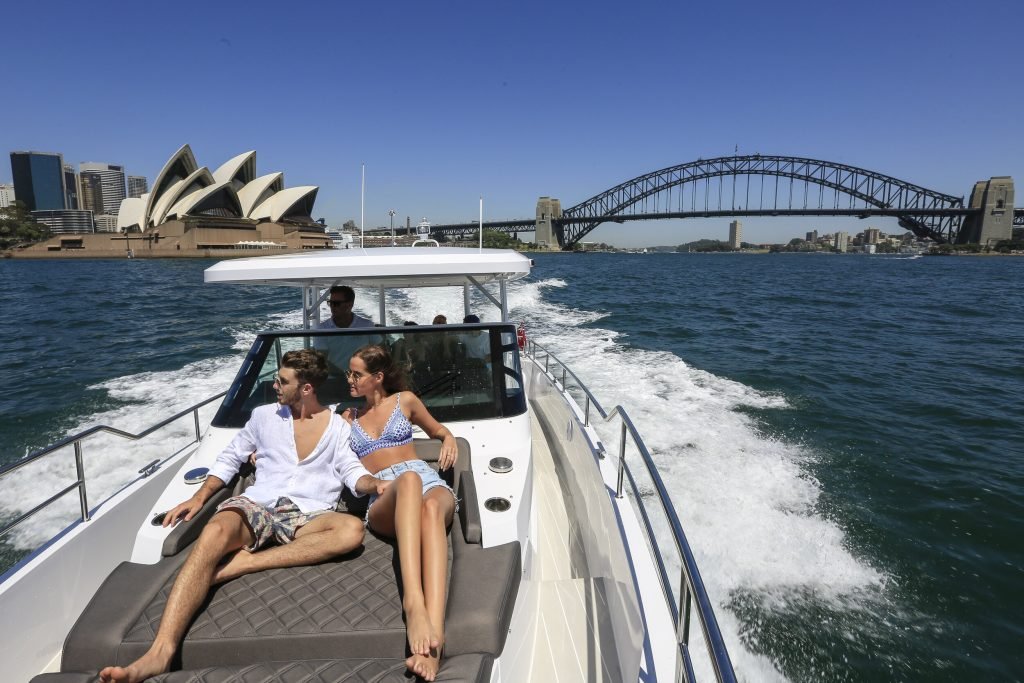 1. Harry Potter – The young wizard protagonist of J.K. Rowling's "Harry Potter" series, Harry is known for his lightning bolt-shaped scar, bravery, and his ability to perform magic. 2. Hermione Granger – Harry's intelligent and resourceful best friend, Hermione is regarded as one of the brightest witches of her age in the "Harry Potter" series. She is known for her studious nature and adherence to the rules. 3. Luke Skywalker – The main hero in the "Star Wars" franchise, Luke is a skilled Jedi Knight who goes on a journey to defeat the Sith and restore peace to the galaxy. 4. Darth Vader – Luke Skywalker's father, Darth Vader starts as a Jedi before he succumbs to the dark side of the Force. He becomes a Sith Lord and a formidable antagonist throughout the "Star Wars" saga. 5. Katniss Everdeen – The main protagonist of Suzanne Collins' "The Hunger Games" trilogy, Katniss is a skilled archer and survivor. She becomes a symbol of rebellion against a dystopian society. 6. Frodo Baggins – The central character in J.R.R. Tolkien's "The Lord of the Rings" trilogy, Frodo is a hobbit tasked with the dangerous mission of destroying the One Ring and saving Middle-earth. 7. Gandalf – A wise and powerful wizard in "The Lord of the Rings" series, Gandalf plays a crucial role in guiding and supporting Frodo on his journey. 8. Sherlock Holmes – The brilliant detective created by Sir Arthur Conan Doyle, Sherlock Holmes is known for his deductive reasoning and keen observational skills. He is a master at solving complex crimes. 9. Katara – A waterbender from the "Avatar: The Last Airbender" series, Katara is a strong and compassionate heroine who plays a vital role in ending a century-long war. 10. Superman – One of the most iconic superheroes, Superman possesses superhuman strength, speed, and the ability to fly. He fights for truth, justice, and protects Earth from various threats. These are just a few examples of well-known characters from various books, movies, and TV shows.
Read more